The Shroomy Temple | Wild Reishi Mushroom Tincture
A bioavailable daily formula for de-stressing the body, enhancing immunity and blood purification. Made from wild foraged reishi mushroom (fruiting body), 100% organic superfruits and herbal botanicals. Aged for a minimum of 3 months, every dropper full packs the electrifying taste of a cherry-rose Shirley Temple. When you need that calm, laser sharp presence, this is your daily dose of Zen.
Dual-extracted on lunar cycles for a minimum of 3 months

.

Bottled in 100 ml biophotonic violet glass (30 day supply).

Attuned to 256 Hz (root chakra healing) and infused with I-Ching.
Transform your vitality. Enter the Shroomy Temple.   
Regular price

$108.00

Sale price

$98.00
THE FORMULA
Our ingredients are 100% wildcrafted, organically certified or biodynamically grown.
Wild-harvested Red Reishi Mushroom (Adirondack mountains), Biodynamic Pomegranates, Wild Cherry Tree Bark, Changbai Mountain Schizandra, Sun-dried Goji Berries, Shaolin Temple Red Jujubes, Freshly Squeezed Organic Oranges (Ojai, California), Biodynamic Cane Sugar, Bourbon Vanilla, Star Anise, Ceylon Cinnamon, Rose Otto (Valley of Roses, Bulgaria), Tunisian Neroli, Vanilla Bean, Strawberry extract, Cherry extract, Monk Fruit.
Aged (dual-extracted) for a minimum of 90 days in Artisan Japanese Whiskey, Netherlands Organic Cherry Spirits and Artesian Spring Water.
Reishi Mushroom

Schizandra

Goji Berries

Rose Otto

Ceylon Cinnamon

Red Jujube
Wild harvested in the Boreal Forests of Ontario, Canada by the founder Shane, and his Grandpa Andy
Reishi mushroom is the most extensively studied and recognized medicinal herb on earth with over 5,000 clinical research studies. It acts as an "immune modulator" that supplies your body with beta glucans, plant sterols acting as hormone precursors, polysaccharides that fight cancer cell development, and triterpenes that suppress the body's allergic reactions. It's great for helping with sleep disorders and insomnia, lowering stress and anxiety, and helping to rejuvenate your lungs and calm your mind. Our reishi mushroom is bar none, the very best, picked at peak ripeness during sporulation, rinsed with artesian spring water, sun-dried slowly and dual-extracted over many moons.
Collected in the Remote Forests of Changbai Mountains
The ancient medicinal berry of 5 flavors is regarded as a premier herb in Chinese medicine for it tonifies all three Treasures, enters all twelve meridians and nurtures all five elements. It influences the nitric oxide and cortisol concentrations in your saliva and blood providing endurance-boosting, mental sharpness and improved digestion.
Heaven Mountain (Sun-dried)
Grown in the ideal terrain of virgin desert and plumped up with glacial melt from the mountain top these special goji berriesare a restorative psychological boosting Jing and blood tonic, which are especially beneficial for women whose blood levels may be diminished due to the menstrual cycle.
Organically harvested in Bulgaria's Valley of Roses. Beyond its angelic aroma and ethereal vibrations, Rose Otto is the most precious, sought-after, and beneficially potent oil of any rose variety. It takes sixty roses to make one drop of Rose Otto Essential Oil! This Queen of Flowers, said to be the blood of Venus, exudes a rich fragrance that expands the heart and encourages harmony between mind, body, and spirit. The Rose Otto in our formula inspires love, sensuality, and an open heart.
Biodynamically grown in Sri Lanka.
Of more than 300 species in the cinnamon family, one ring rules them all... Ceylon cinnamon uniquely stimulates insulin-like activity helping to control blood sugar levels and glucose to metabolize in the liver. Also rich in antioxidants and the mineral manganese which helps your body manage the enzymes that produce hormones.
The Shaolin Temple.
Originating from Southern Asia, the Jujube fruit has gained immense popularity worldwide. These berries have a delightful flavor and chewy consistency and they are commonly dried and included in confections and pastries. They are widely used in herbal medicine for reducing anxiety, enhancing sleep quality and boosting cognitive function. Some research even suggests jujube seed extracts may treat Alzheimer's-related dementia. Replenish your nervous system, sleep and Qi energy with the magic of Jujube berries, a favorite of Shaolin Monks.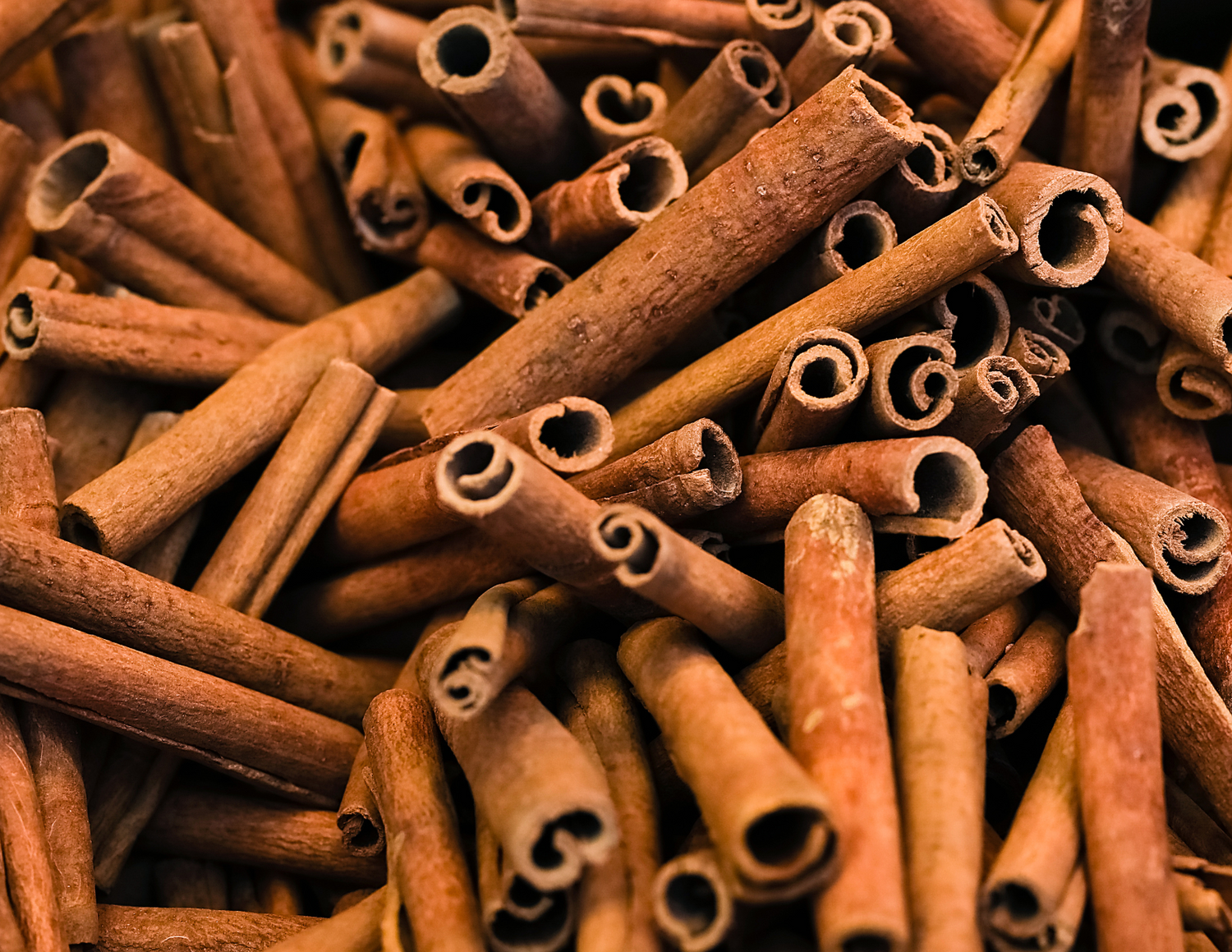 HOW TO ENTER THE SHROOMY TEMPLE
Take two full droppers daily. Squeeze the bulb to fill as much as you can in the dropper and release the liquid vitaltiy in your mouth, holding it under your tongue for up to 30 seconds (activates sublingual absorption), then devour. Add the Shroomy Temple to matcha lattes, chai lattes or make a shroom sangria by adding over ice, organic berries and sparkling water.
When to Enter The Temple:
Take one dropper in the morning on an empty stomach to energize your body and CHI pathways, and again after your last meal of the day to rest and digest.
Each tincture is 100 ml, a 30 Day Supply of magic.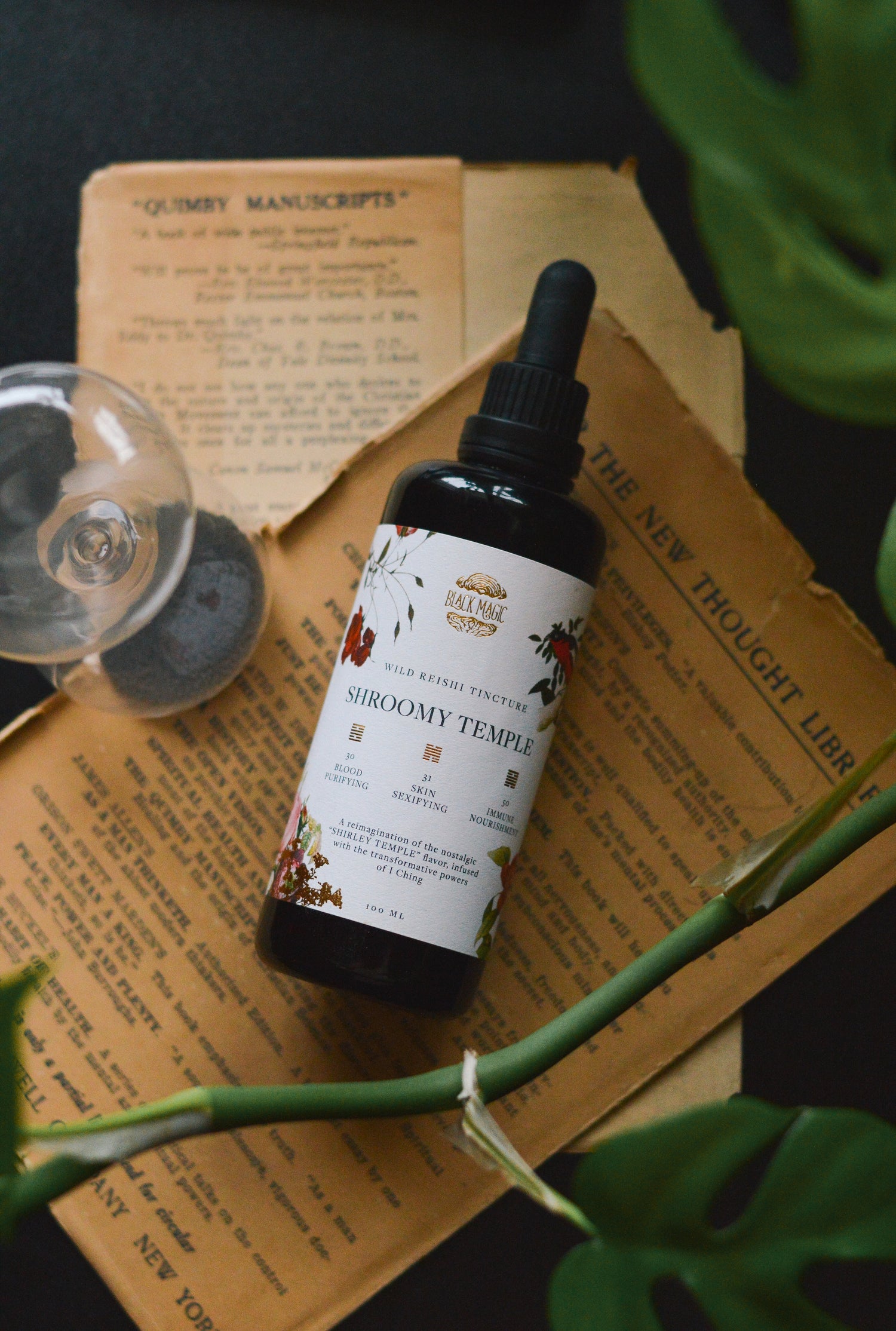 Enlightenment in a Bottle
Hand-made seasonally in ultra small limited batches, The Shroomy Temple is the most powerful reishi mushroom tincture on the market. We left no stone unturned in making this the most special and magical herbal tincture:
Aged for minimum of 90 days.
Botanically flavored to taste like
Bottled in bio-photonic miron violet glass.
Integrating with 3 I-Ching symbols
Dual-extracted in accordance with the celestial calendar (new moons, planetary alignments, solstices, and eclipses)
Attuned to 256 Hz for balancing the root chakra.
This herbal formula is crafted with premium Japanese Whiskey, Netherland Cherry Spirits, Biodynamically grown Pomegranates and Artesian Spring Water for a new era of herbalism, blending modern science and ancient alchemy.
The I-Ching, or; "Book of Changes"
The I-Ching has served for over 5,000 years as a philosophical taxonomy of the universe, a guide to an ethical life, a manual for living, and an oracle of one's personal future. It is an ecosystem of organizing principles embolized in the teachings of Confucian, Taoist, Buddhist, and even Christian concepts. In China and in East Asia, it has been by far the most consulted of all books, in the belief that it can explain everything… and we've infused that wisdom and encoded that data into every wildcrafted reishi mushroom tincture (check the front of your bottle carefully).
Listed below are the I-Ching symbology and meanings infused into each reishi tincture; descriptions from divination.com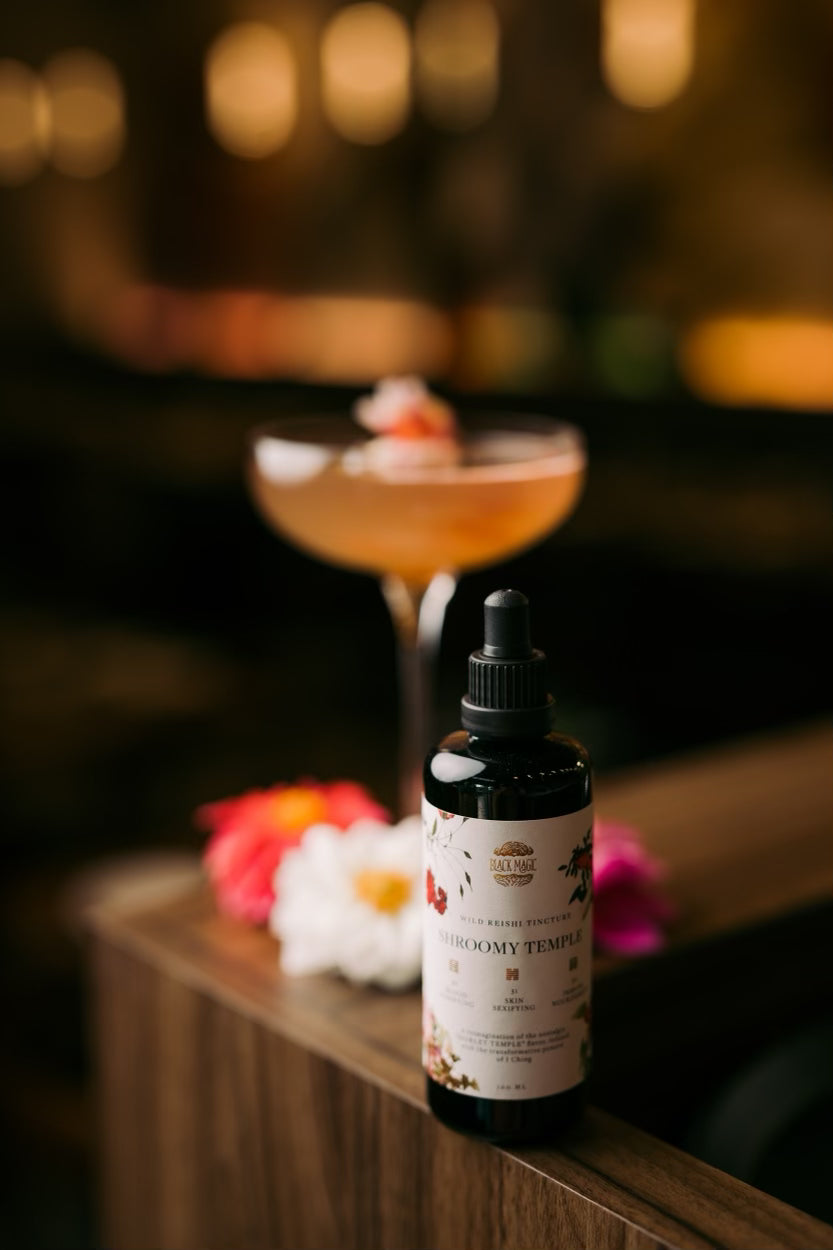 Liberation, Perseverance, Illumination
I-Ching 30: Clinging Like Fire
Flames hang on to their fuel in order to keep the fire burning. Likewise, in the human world, everything that radiates light or love is dependent upon something else. Through the webs of our interdependence, we see that everything is related, each thing to the other. Awareness of your attachment to other people is the key that opens the door to knowing your true place in the world. No human is an island.
Fire is also a symbol of liberation—crackling molecules that fly away from home. Paradoxically, by clinging to what is natural and appropriate, we gain inner freedom.
Given perseverance on your part, this reading indicates success. In spite of challenges, cling to what is luminous in yourself, in others, and in life itself, never forgetting your positive attachment to the highest good. When events seem foreboding, or people seem oppressive, remember the good that has been and is yet to be. Holding to this idea is to cling to the power of light, the only force that can illuminate darkness.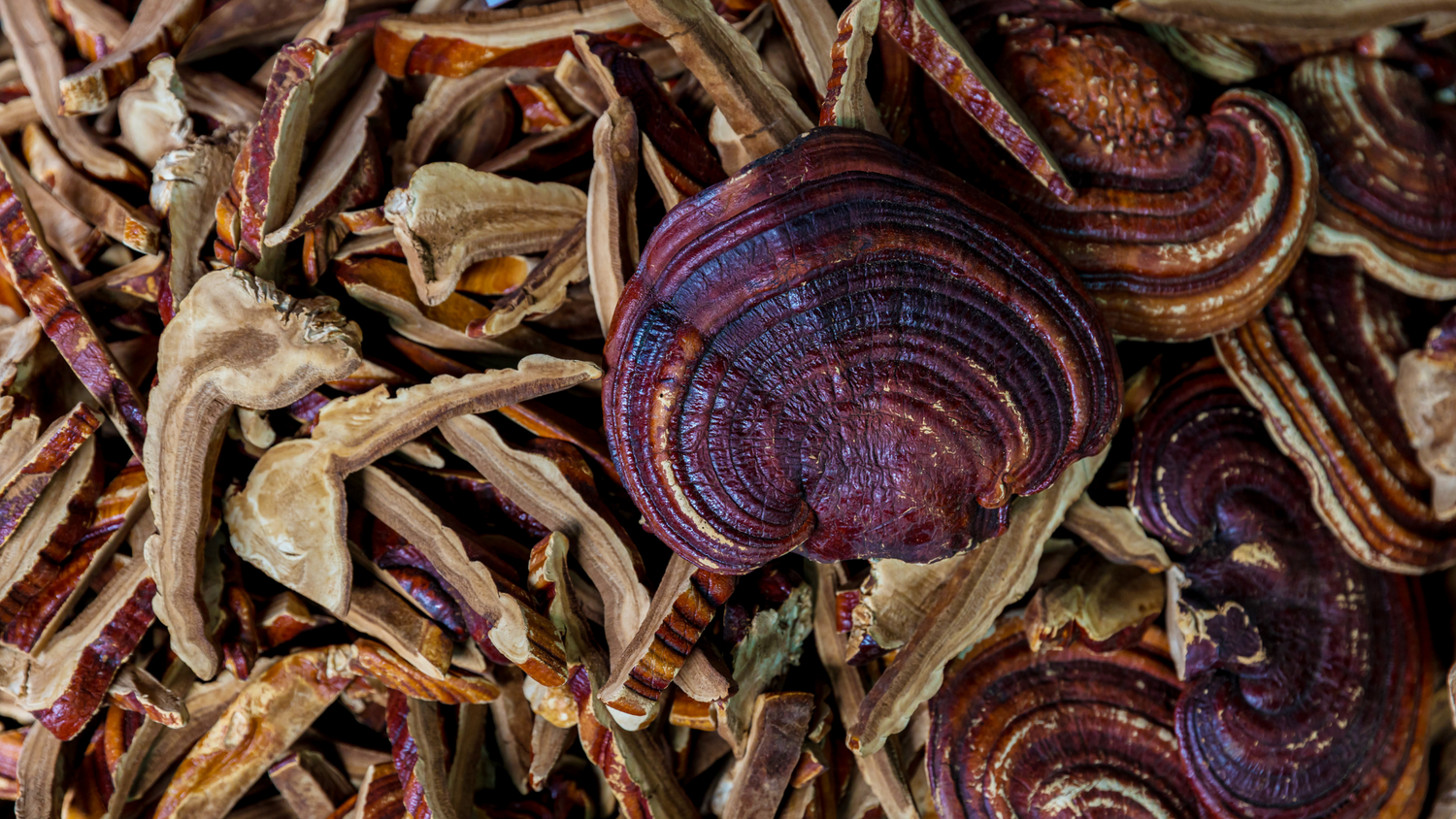 Influence, Wooing, Magnetism
I-Ching 31: Mutual Attraction
The attraction of opposites is a powerful and fundamental force, especially that of a mutual attraction in the beginning stages. When the assertive is able to defer to the receptive, and when the receptive accepts responsibility and exercises its quiet leadership, an electric and profitable union is the result. This brings good fortune, for all success depends upon the effects of mutual attraction in some form or another.
Consistency is important in matters of mutual attraction, for this is what separates courtship from mere seduction.
Let the power of mutual attraction pull you along. When your influence arises from innocence, a powerful magnetic force is at work for you. Either way, remaining open to the forces of attraction brings good fortune, and closing yourself off to them shuts down the soul. Learn to yield to the tugs and pulls of the heart.
Rejuvenation, Good Fortune, Vitality
I-Ching 50: The Cauldron
The cauldron symbolizes nourishment and rejuvenation. Sooner or later, good comes to those who do good; joy comes to those who bring joy to others; opportunity comes to those who persist in their dreams. Rejuvenation is a returning to one's natural desires and the recharging of batteries that comes from making progress toward one's aspirations. Good fortune and success are indicated here.
Healthy, regular sustenance is vitally important, as symbolized by the cooking pot, which provides nourishment to all. When the cycle of humanity reaches its apex, each person's sustenance comes in the form of fulfilling his or her deepest needs and desires.
Rejuvenation means that people in honorable pursuit of their dreams are properly nourished and valued. When society is functioning properly, such people are supported and encouraged to contribute to their best abilities. A fresh approach to old habits is indicated. Look for ways of putting new life into old forms. Only when great vitality is present can real breakthroughs be achieved.