Sustainably Wild Harvested Chaga Mushroom Tea
Chaga is a ultra rare mushroom that grows symbiotically with birch trees in the northern hemisphere in places like Canada, Finland, Siberia and Russia. It's been revered for thousands of years in ancient herbalism as the world's most potent mineral dense, antioxidant rich superfood helping to boost your immune system, hydrate your skin, cleanse your liver and open your third eye for spiritual vision.
Consuming this all-natural, caffeine-free tea brew daily is as simple as putting 1-2 nuggets of chaga pieces in your tea kettle or pot, and bring to a simmer for 1 hour plus. Use this chaga water for tea, coffee or soup! You can re-brew your chaga pieces 7x times before switching it out.
Regular price

Sale price

$28.00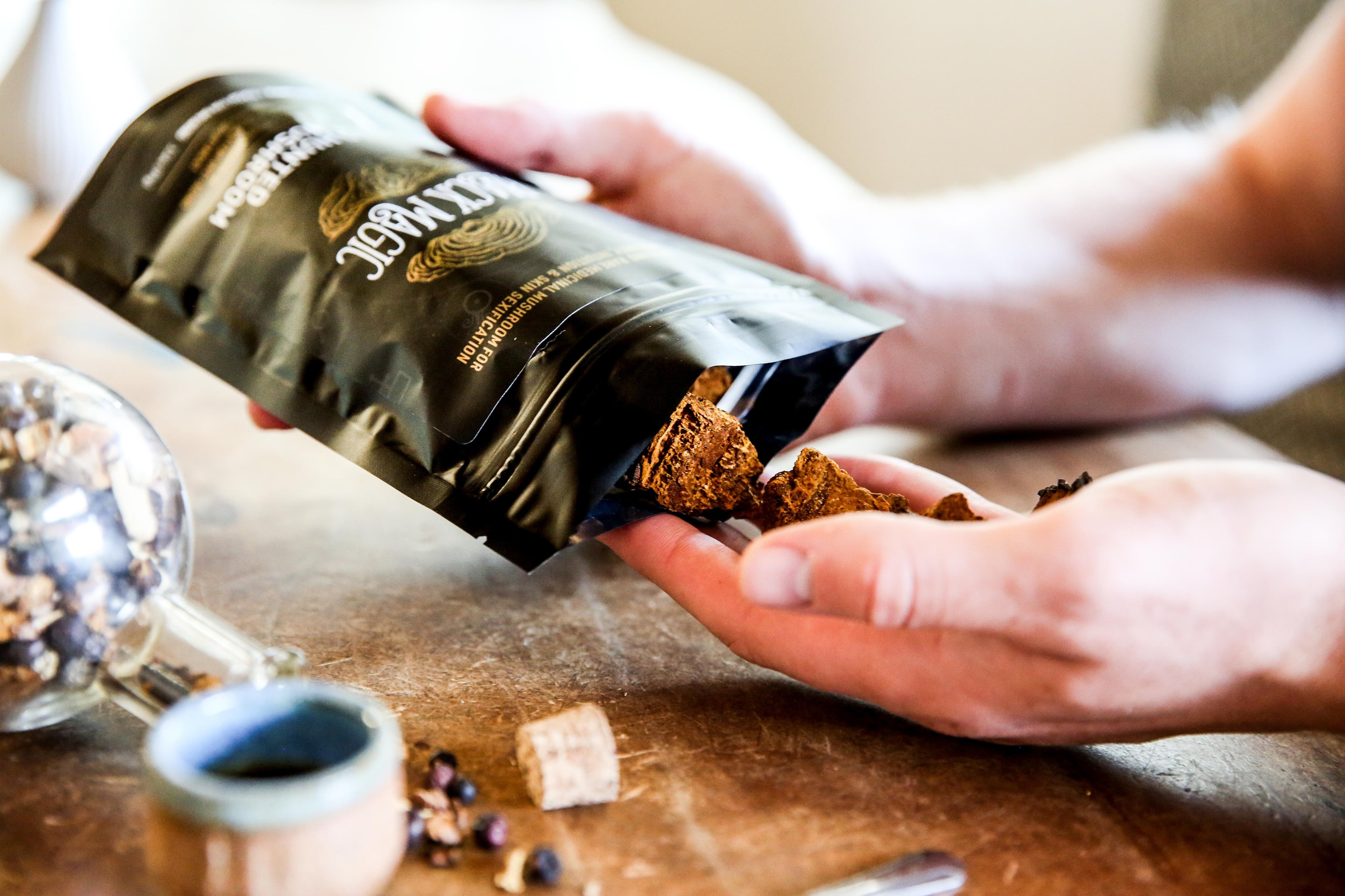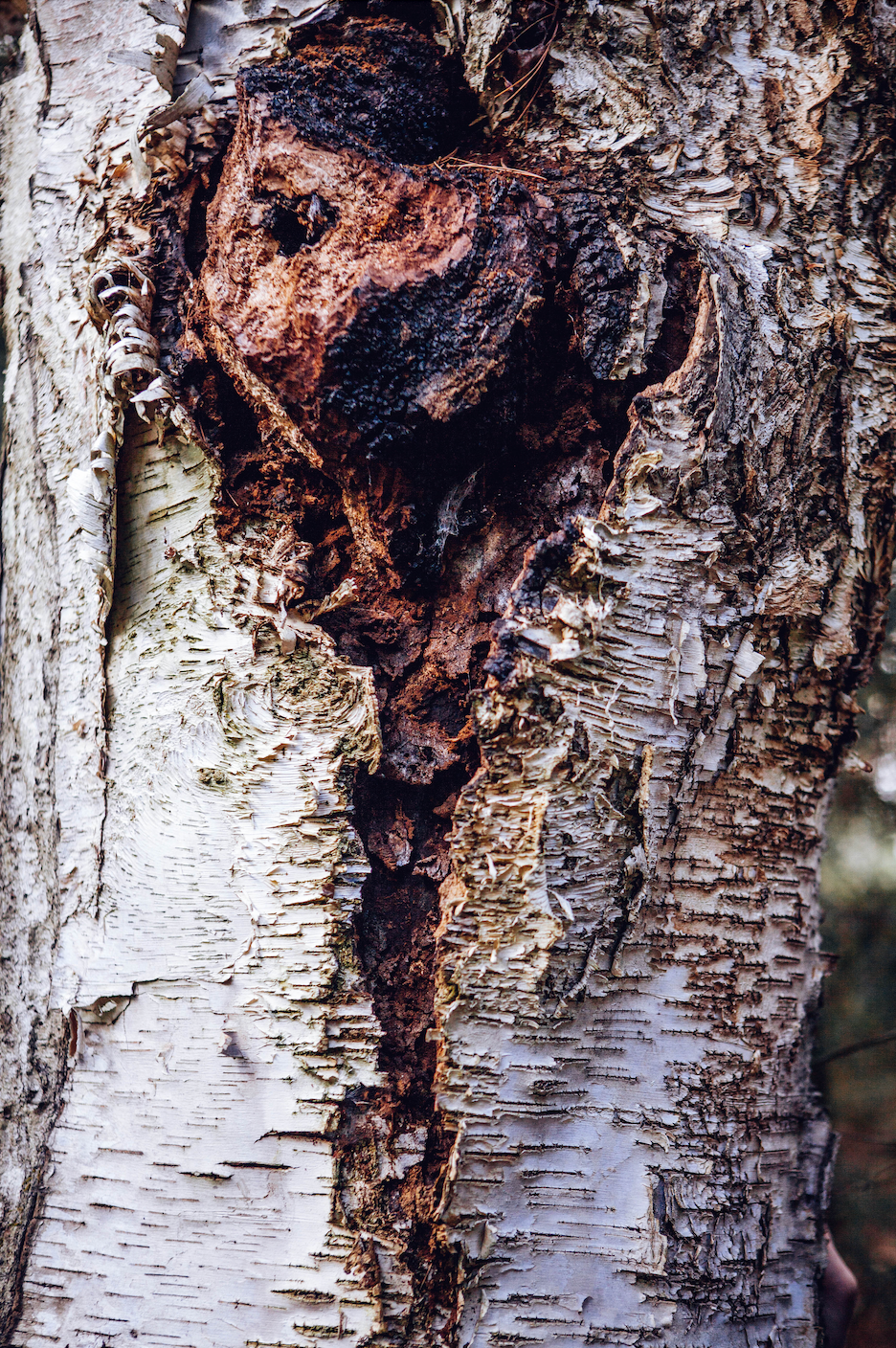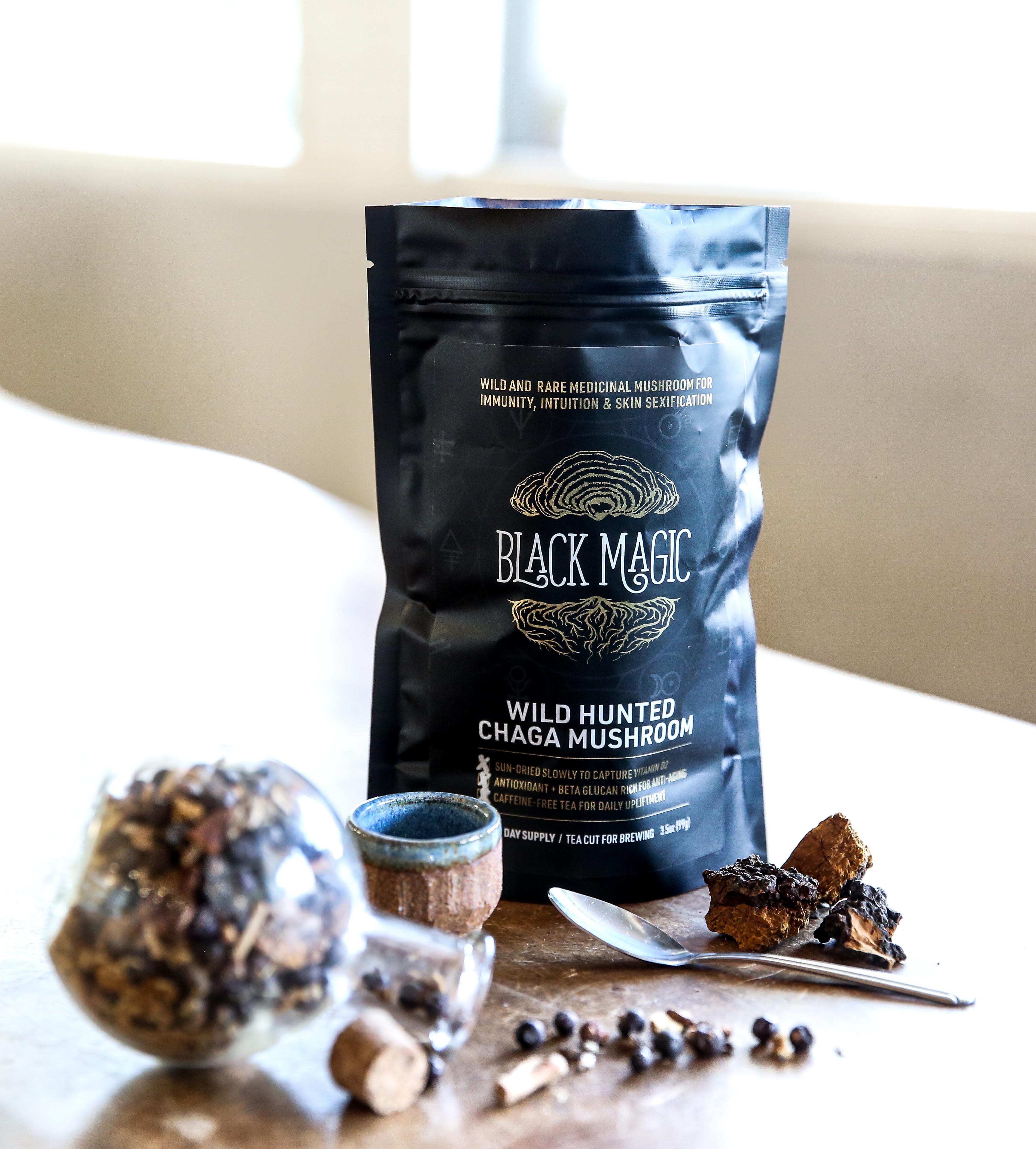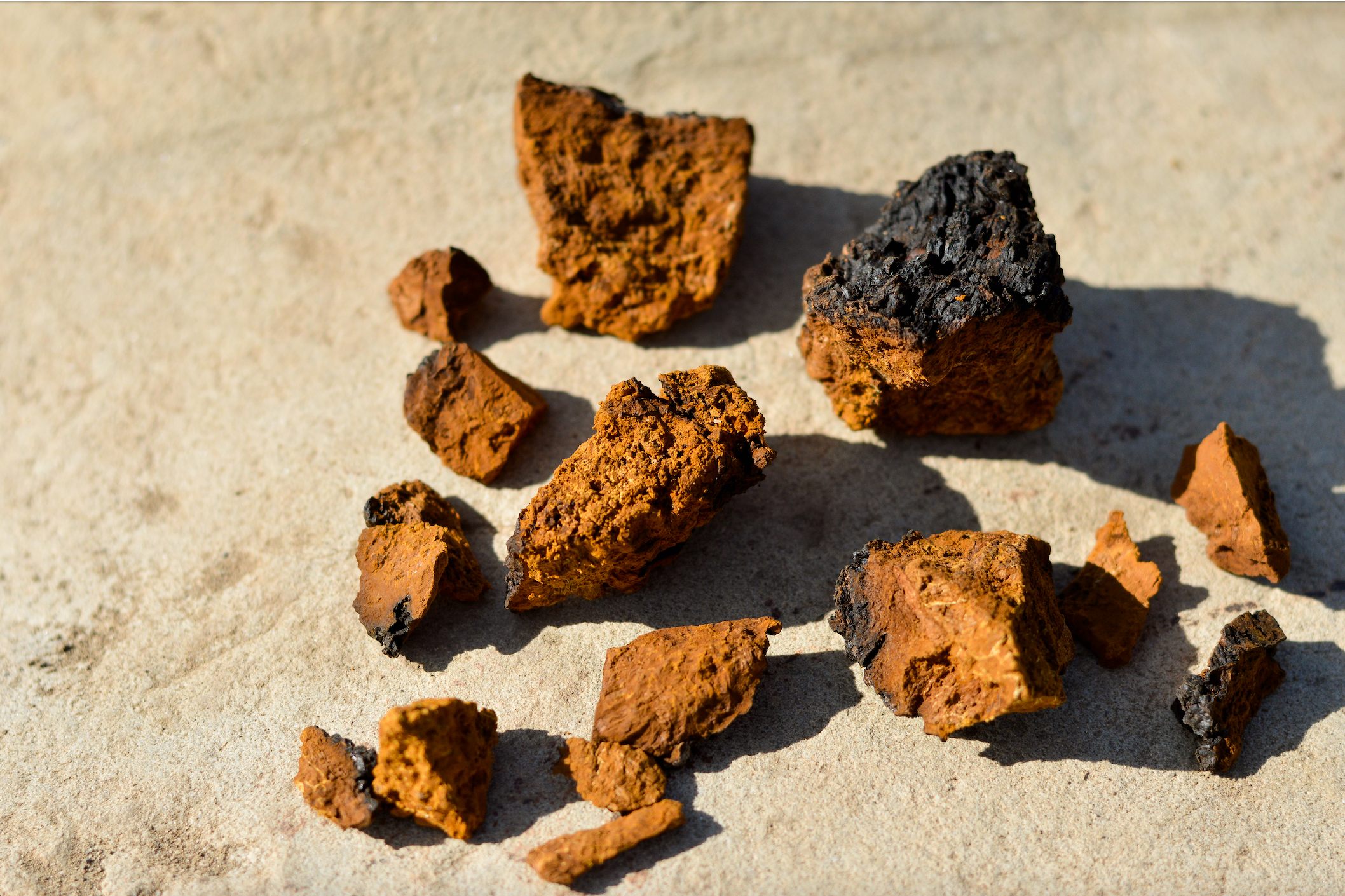 HOW TO BREW CHAGA TEA
Chaga mushroom tea's unique flavor profile combines elements of dark coffee, birch and vanilla, creating a taste reminiscent of a campfire beside a pristine lake. Brew a cup of this nature-derived tea and enjoy your daily dose of the forest.
1/ Add half the bag of Black Magic Chaga Tea into a medium sized pot, kettle or slow cooker and fill with fresh spring water.
2/ Turn the heat to medium-high and brew the pieces of chaga for 1-8 hours. Ideally the longer you brew the pieces the more healing nutrients the chaga will release.
3/ When the water becomes a rich dark amber color you know it's ready. Pour yourself a cup of tea and enjoy. Use this chaga broth water for tea, coffee or soup.
Enjoy 1-2 cups of Black Magic Wild Chaga Tea Brew Daily
We love a warm cup of chaga in the morning as an earthy coffee replacement or as your evening night cap for lucid dreaming.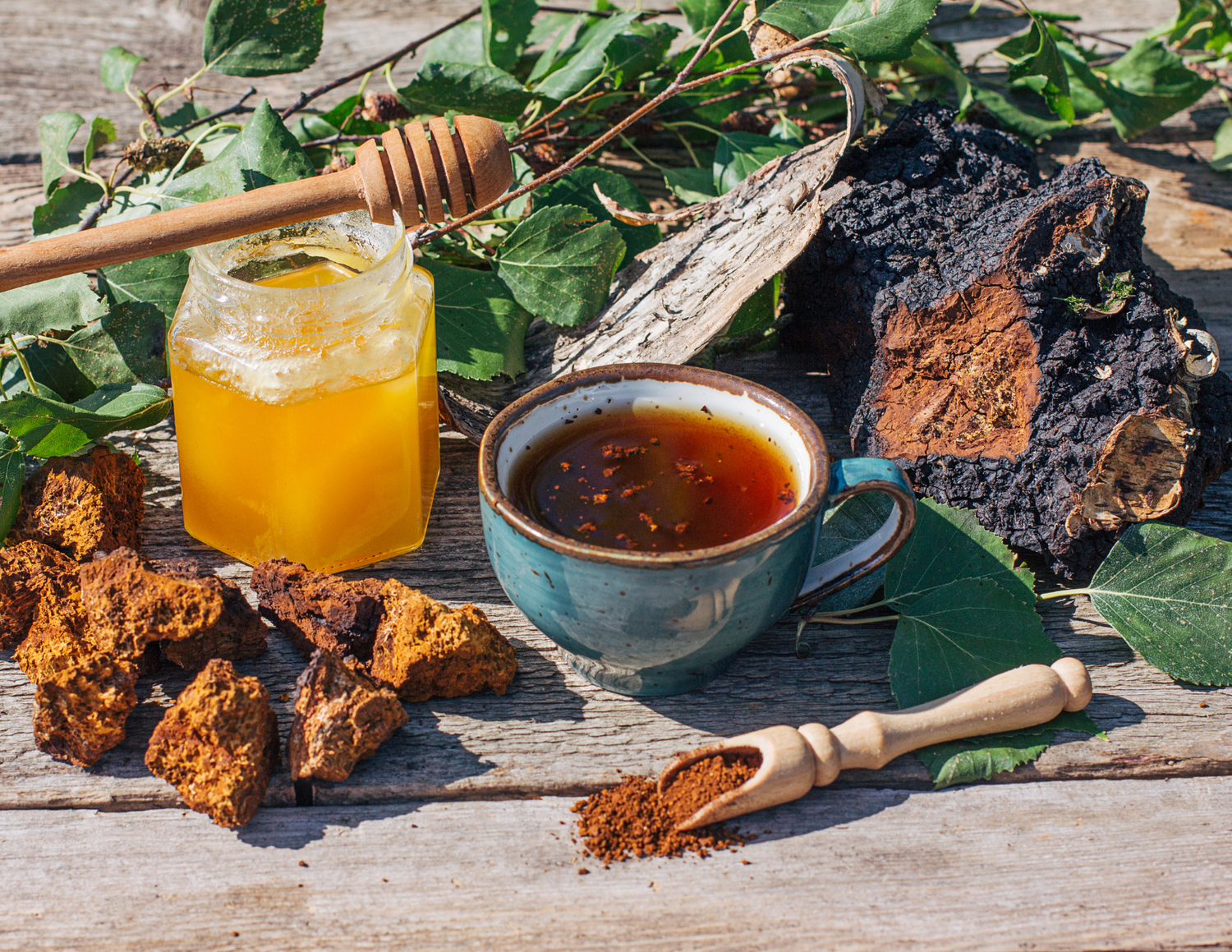 Nourish Yourself with Forest Immunity
Chaga mushroom contains a plethora of bioavailable nutrients that can boost your immune system for those times when you need a supercharge:
triterpenes and beta glucans (anti-viral + white blood cells)
polysaccharides, sterols and inotodiols (anti-inflammatory)
betulinic acid and superoxide dismutase (liver regeneration)
minerals: copper, zinc, potassium, magnesium and cesium
antioxidants: melanin and polyphenols
HOW TO STORE BETWEEN BREWS
After pouring yourself a delicious cup of warm chaga tea, top up the "chaga pot" with fresh spring water, and put the lid on it. Leave the pot on your stove top or in the slow cooker. You do not need to store the chaga pot in the fridge, as long as you brew the liquid every few days to enjoy a cup of that delicious earthly magic.
You can continue re-brewing the same chaga pieces until the water no longer turns dark (approximately 2-3 weeks of brewing daily). This means you have pulled the majority of medicinal compounds. At this point you can place the spent pieces of chaga mushroom in an organic artisan produced alcohol base (ex. whiskey, scotch, vodka) to pull the fat-soluble compounds. Let the "tincture" sit for at least 6 weeks. You can add other superherbs to it and create an alchemical tincture.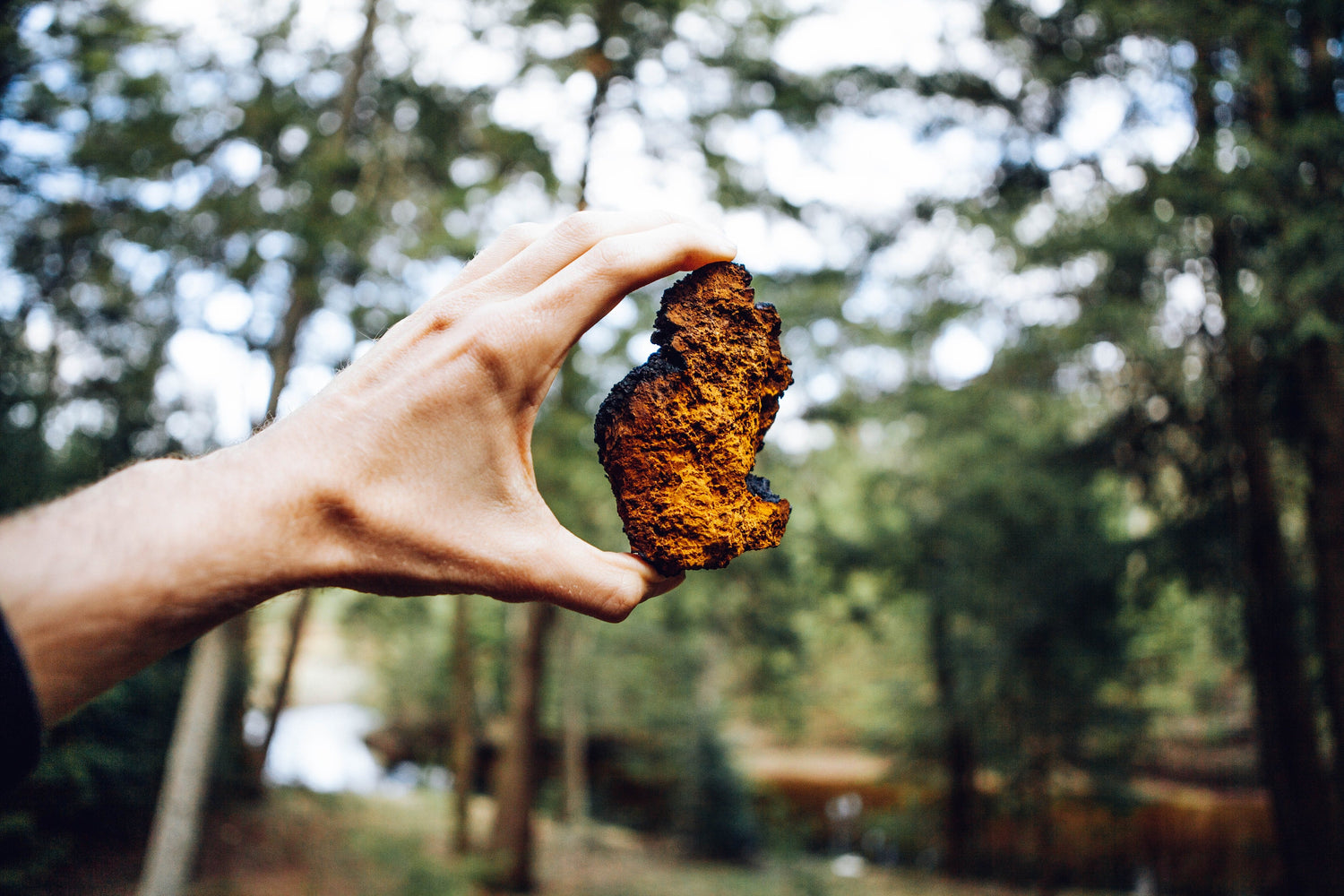 Caffeine-free energy
Black Gold: Chaga is Nature's Original Coffee Alternative
Wildcrafted chaga mushroom is the best coffee alternative on earth, after-all, the Finns would know...
During World War 2, coffee was one of the casualties of war and hard to come by due to trade routes being blocked. In Finland, where chaga had already risen in popularity as a remedy to treat many ailments, it began to take on a new function: a coffee substitute.
This says a lot, considering Finland has the highest per capita consumption of coffee in the world. Chaga was able to replace coffee with its energizing properties providing a cognitive and mental boost.
Chaga mushroom brewed tea flavor evens resembles coffee, with tasting notes of dark coffee, birch and vanilla, creating a taste reminiscent of roasting marshmallow's on a campfire beside a pristine lake in the forest.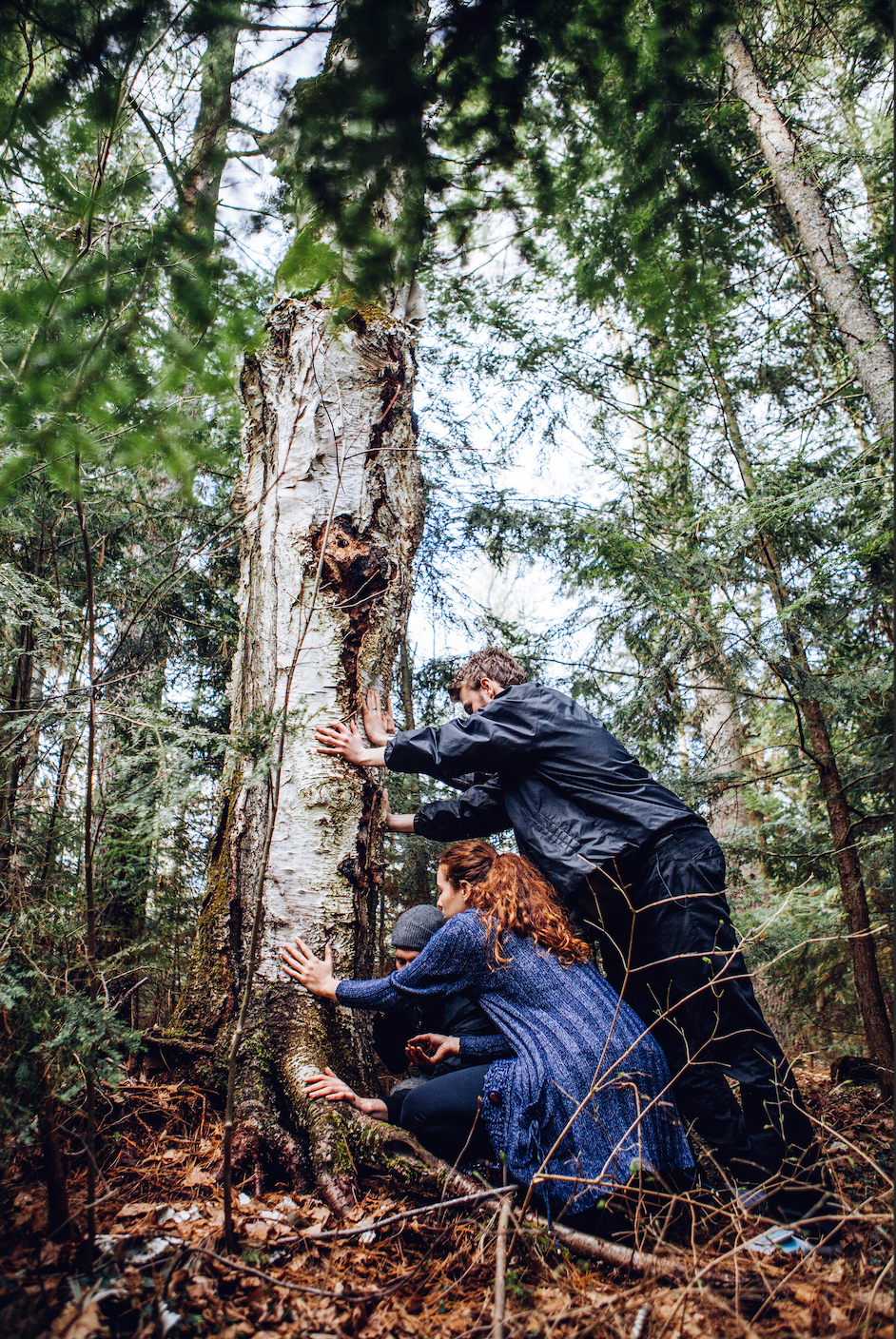 Black Magic is Regenerative
Our chaga mushroom is hand-harvested sustainably from live birch trees in Ontario, Canada and the Adirondack Mountains of Upstate NY at its peak maturity of 20+ years - allowing it to collect record high levels of nutrients, minerals and antioxidants.
Harvesting mature chaga only (20+ years old), leaving plenty for the tree to be sustained & nourished.
Geotagged locations to stay present with growth patterns to keep this denizen of the forest proliferating.
Blessing the tree pre-harvest, speaking words of gratitude for the forest providing such a rare and divine treasure. Respect the magic.
Indulgence in Black Magic supports responsible mushroom foraging & education. Thank you for helping us take care of the forest.