Chaga Rootbeer Float Soap
This ain't your grandpapi's memory of root beer, or soap for that matter... We've synthesized an formula of ancient forest resins, wildcrafted chaga mushroom and aromatic essential oils into a magical soap that smells like root beer. 

Using a base of 6-week cold cured saponified coconut oil, cocoa and shea butter, we've made a soap bar that not only softens your skin, but takes you for a wagon ride under the trees of a harvest moon. Let those wintergreen, bergamot and benzoin oils cleanse your body, soothe inflammation and heal your wounds (even the childhood ones). 
And ....Ya, don't eat it. You could. But don't.
Regular price

Sale price

$14.50
INGREDIENTS
Our artisan soaps are made from 100% natural botanicals, essential oils and wildcrafted mushrooms.
Saponified Oils of Coconut, Extra Virgin Olive Oil, Avocado, Castor & Jojoba, Coconut Milk, Wildcrafted Chaga Mushroom, Cocoa Powder. Wintergreen, Bergamot & Benzoin Resin Essential Oils. Magic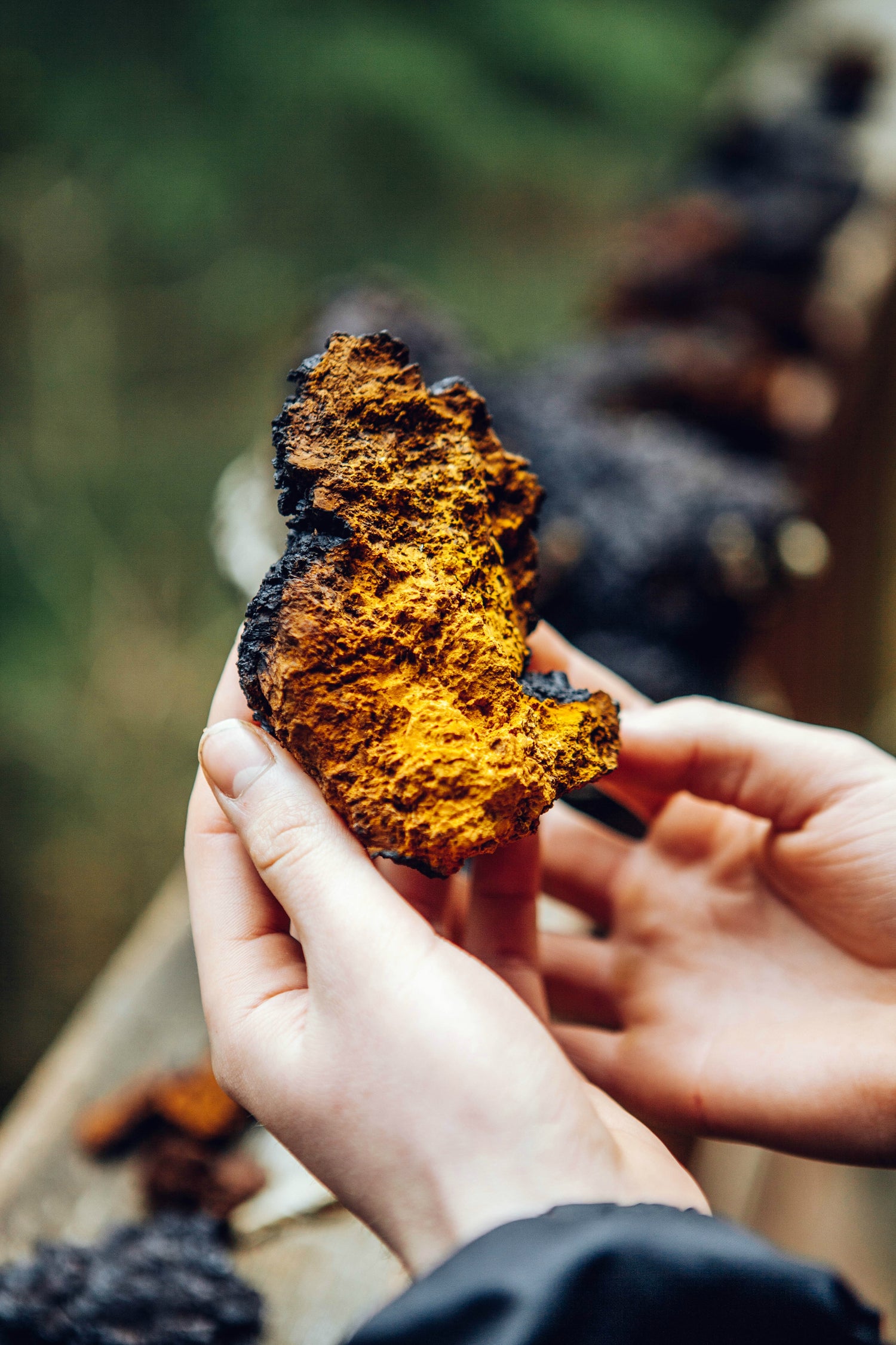 Skin sexification
Wild Chaga Mushroom
Our wild harvested Canadian chaga contains the world's richest dose of the antioxidant "MELANIN", a nutrient that unlocks vibrant layers of colour found within your skin, keeping it vibrant, hydrated and supple. It can also help to protect both the skin and hair from sun damage, aging spots, eczema and psoriasis.
Pure plant origin "betulin" is the substance found in the white birch bark that chaga grows in symbiosis with and absorbs into itself. This bio-active pure plant origin BETULIN protects your skin from harmful environmental effects.
magic. mushroom. soap.
Handmade in small batches, cold-cured for 6 weeks, infused with skin nourishing wildcrafted chaga, the sacred oil of benzoin resin and cederwood. It brings the scents of root beer to a shower near you.
Mood upliftment and wound healer
Benzoin Resin Oil
Benzoin resin comes from the bark of several species of trees in the genus Styrax.The resin is harvested as a gum that the tree "weeps" it out from small cuts in the bark.
Benzoin resin can be good for clearing energy and bringing health. This vanilla-like resin can also uplift your mood.
The benzoin resin found in our soap is known to kill germs, reduce swelling, and stop bleeding from small cuts. Benzoin is also used topically for skin ulcers, bedsores, and cracked skin. Benzoin oil has a sweet, warm and vanilla-like aroma.